The best selling product of this brand.
SLM Cuir d'Orient
SLM – Sous Le Manteau
SLM Cuir d'Orient is a spicy fragrance whose name means "oriental leather". Based on the original recipe of a love potion from the 19th century in France, perfumer Nathalie Feisthauer has refined it with bergamot oil, iris, heliotrope, suede, patchouli, ambrette, vanilla, benzoin resin, opoponax resin and musk. SLM's Love Potions is a series of five fine perfumes, including Cuir d'Orient, based on aphrodisiac recipes. What is behind Cuir d'Orient? "I hardly know her. The whole world is here tonight. She gives me a smile: "Let me introduce my husband. Honey!..." He turns around, surprised. Not as surprised as I am. I smile. So does he. A couple walks by. "I didn't know. I'm sorry." The smiles fade. I ditch them and go blend myself into the scents of the party." The Sous Le Manteau brand Sous Le Manteau is the brand behind the Fragrance Cuir d'Orient. It brings back to life an ancient vision of love that whispers memory between the pages of forgotten grimoires. The brand has a collection of five unisex fragrances that was recently awarded the Fragrance Foundation UK, Best Newcomer Award 2020. Five expressions of yesterday's love transfigured by the fragrance language of today. You can find out more about the Sous Le Manteau brand here.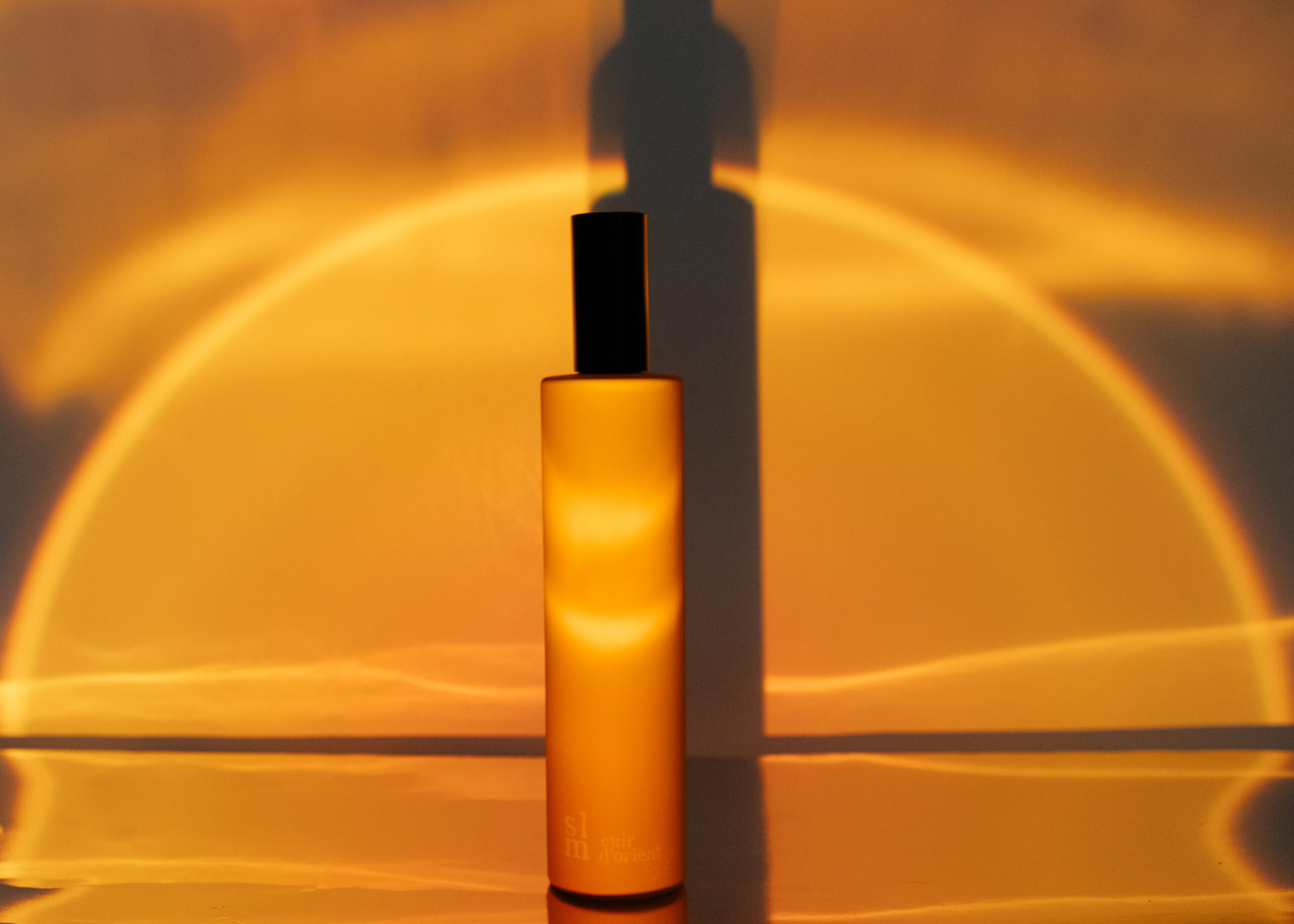 Explore the world of SLM – Sous Le Manteau